By Shekhar Sahu on 30 August 2010 8:41 PM
Embed SSD, Flash, Flash Disk, HDD, Integrated SSD, iSSD, Memory, Memory Card, OEM, Portable, Sandisk, SATA, Solid State Drive, SSD, Storage
SanDisk iSSD World's Smallest Solid State Drive upto 64GB
SanDisk the leading researcher & manufacturer of Flash Memory, launched a completely new catagory of product. Last week SanDisk announced
integrated Solid State Drives [iSSD]
in Flash Memory Summit, California. These Embeddable Solid State Drives are stamp sized compact, thin, light weight and deliver high performance. iSSD is currently available upto 64GB. This product is aimed at Thin Tablet PCs, Mobile Phones, Notebooks, Netbooks and other portable devices.
All the computing devices & mobile phones are getting physically thinner and lighter by consumers' demand. The Solid State Drives were the great alternatives of conventional bulky Hard Disk Drives [HDD]. But Solid State Drives are very expensive and we need another alternate.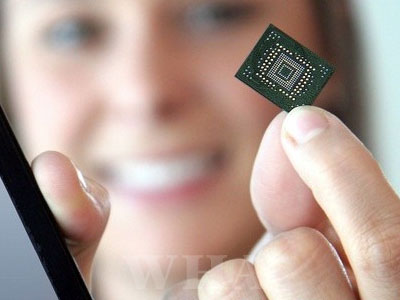 Sandisk Integrated SSD Specifications
Interface: Serial ATA (SATA)
Package: Ball Grid Array (BGA)
Dimensions: 16mm x 20mm x 1.85mm
Weight: <1 gram Capacity: 4GB to 64GB OS Support: All Advanced Operating Systems & Mobile Platforms Write Speed: 100MB/sec Sequential Read Speed: 160MB/sec Sequential
SanDisk iSSD can be easily soldered to motherboards. The drive uses BGA package and the SATA interface. Since there is no moving parts it delivers high performance, high speed and durability.
Price & Availability
SanDisk iSSD is currently available to OEMs for sampling. The pricing is depenedent on the quantity and capacity ranging from 4GB to 64GB.
I think these integrated solid state drives will be widely adopted by OEMs (Original Equipment Manufacturer) and we will be seeing ultra light weight and compact devices in the market. What do you think?
Shekhar Sahu
Hand Picked Related Posts