When it comes to image editing, the only software comes in mind are Adobe Photoshop & Gimp. But the former one being not free is limited to high end designers. However the Free Open Source Gimp is the best alternate, but complex options scare newbies for basic tasks. In fact there are many free image editing tools available which can do our basic tasks. Today we are going to have a look at 5D Fly Free Photo Editing & Viewing software. Which comes with some unique features along with the basic photo editing like a built in web browser (for snapshot), Google image search, html to image converter and more.
Features of 5DFly Photo Editor & Viewer
۞ Upload Images to Yahoo Flickr, Google Picasa Web, Facebook, email directly.
۞ Make Photo Slide Show PowerPoint(PPT/PPS).
۞ Handles Basic Image Editing Tasks viz cropping, rotating & resizing, RGB Proportions, GrayScale, Brightness-Hues & Contrast Adjustment, Adding Text, Red Eye Removal and many more. All editing can be done on batch too.
۞ Built in web browser and Google image search to browse webpages and take full snapshots known as HTML2JPG feature in 5D fly image editor and latter to directly download images from SERP and use or edit them.
۞Batch Resize Multiple images to save your time.
۞ Browse, View and organize images easily with widely supported image formats.
Screenshots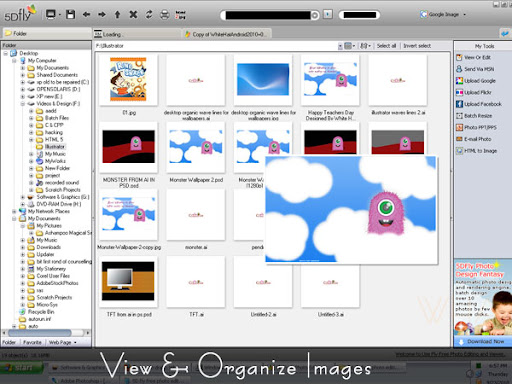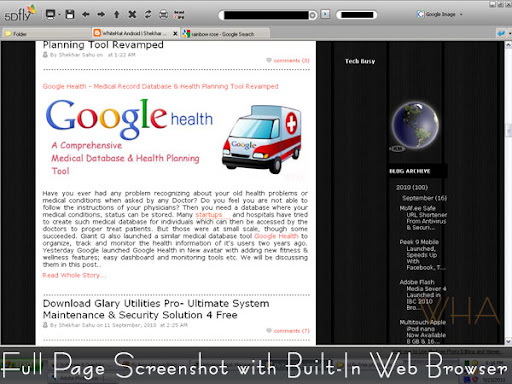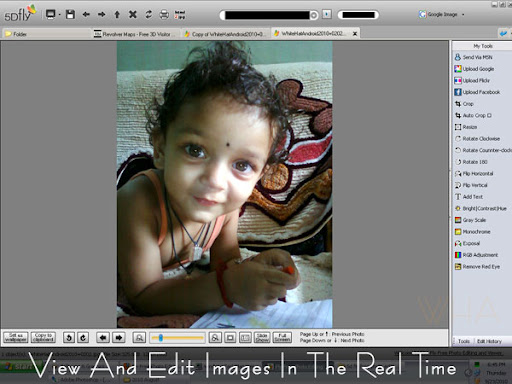 In photo - My Niece
Downloads
Download Fly Photo Editing Software & Viewer From [
link
]
Supported Operating Systems : Windows 2000/XP/Vista/Win7
License : Shareware (Everything Explained Above Included in Shareware)
So if you are one who want to do some basic image editing with your holiday photos and can't afford to buy expensive softwares. This one is for you. Bloggers would like the Built-In browser in the tool to take full page screenshots of webpages.
What do you think? Did you like this tool? Do you know another free image editing software, then please share with us in the comment box below. We love to hear from you.
Shekhar Sahu
Hand Picked Related Posts