By Shekhar Sahu on 22 September 2010 2:31 AM
We got one of the biggest news of the time "The Acquisition of McAfee by Intel" recently. Yesterday this popular antivirus and security company launched it's native URL Shortener "McAf.ee Beta". McAf.ee Beta let's you create your safe short urls. McAf.ee uses multiple sensing parameters to check if the URL is safe or not. This keeps you safe from many spam link attacks, very much seen in Social Network these days.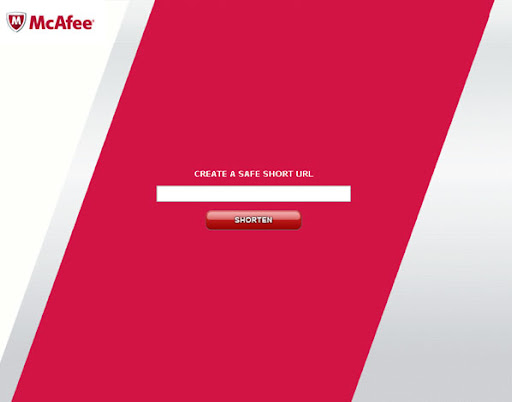 Now a days every company is bringing it's native URL shortener :) like Wordpress's WP.me, Facebook's FB.me, Google's Goo.gl, Linkedin's Lnkd.in, Twitter's T.co, McAfee's McAf.ee and soon WhiteHatAndroid.com will also have one :P McAf.ee uses it's global database and checks for URL's IP Address, Domain, Files embedded/hosted and many other methods to trace the possible treats.
Access McAf.ee
Create Your Safe Short URLs from [
http://mcaf.ee
]
example:
for Long URL http://www.whitehatandroid.com
safe Short URL is http://mcaf.ee/ec85f3
It would be great if McAf.ee also features custom keywords. It's just in Beta stage so we can see more improvements. Lets see!
What do you think? Are you going to use this url shortening service?
Shekhar Sahu
Hand Picked Related Posts
Intel Acquires Security & Antivirus Company McAfee
KnowURL Be Safe From Hackers in Social Networks
Linkedin Launches Lnkd.in Native URL Shortener
Twitter launches Multiple URL shortneres
MURL - Master of URL shortners
Tweet Your Feeds Automatically With Google's URL shortener Goo.gl
Bit.ly vs TinyURL.com