By Shekhar Sahu on
23 December, 2010 at 8:35 PM
Filed Under: AMI BIOS, BIOS, BIOS Password, Computer, Dell, Geek, Hardware, IBM, laptops, Motherboard, notebooks, Pheonix BIOS, Protection, Securiy, Technology
BIOS Password Security For Laptop & Desktop Computers, Provide Another Layer of Security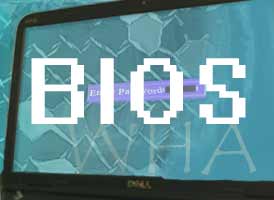 You may have updated your antivirus, configured firewall very well to shield your system from online threats and other networks attacks. But is your system really protected physically from data theft at times when someone else gets access or a thief takes away your notebook, or desktop cabinet? Well windows/Linux/other OS password will fail to protect your files in such cases. There comes the
BIOS password protection
, which provides another layer of security to your system.
Level :
Difficult & Risky
BIOS Password Security Benefits
With no password set using bootable disks, OS Live CD/DVDs, bootable USB/Flash disks someone can harm your system and access your personal files. But if you configure a BIOS supervisor/administrator password, it would require to enter the password in order to enter in BIOS setup and change the boot sequences. I know would be hustle to enter a password in the time of Face Recognition, Fingerprint, Eye Retina and other biometric logins features. Well safety comes first.
It will also protect your BIOS (Basic Input/Output System) from BIOS viruses like CIH (Chernobyl Virus) and other infections, which can otherwise completely destroy your motherboard.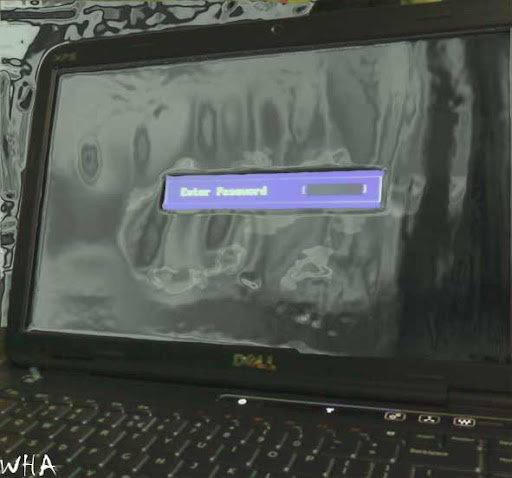 Note: I am not comparing this method with Hard Disk Encryption this time, that's a different topic.
1. Depending on the brand of motherboard/Desktop/Laptop there would be different BIOS like American Megatrends (AMI) BIOS, Phoenix BIOS or any other. Boot your system and enter in BIOS setup. Well you may need to press F2, F8, F12, or Delete button depending on manufacturer to enter in BIOS (Read the message on BIOS post).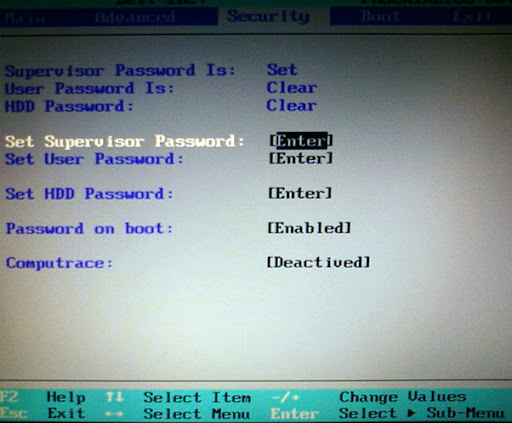 2. If you have entered in BIOS, look for Security tab. Press tab or scroll key to go to security tab. Here you will find Enter Password/Setup BIOS Password/Enter Admin Password/Enter Supervisor Password or so, if you haven't yet set any password. Type the password and save. Now whenever you enter in BIOS setup, it would require to enter password. You may also enable BIOS to prompt for password everytime you boot your system.
3. You can revert back and clear the password you remember the password and don't want to protect your system.
4. Using jumpers located on motherboard and removing batteries of Desktop Computers, BIOS settings can be restored so on every desktop cabinet, there is a hook to lock the cabinet to prevent access to the jumper and battery. So do use a physical lock to for your desktop cabinet. BIOS, in laptops/notebooks/netbooks, is located under the CPU so it's hard to crack it :D
How to Bypass/Crack Forgotten BIOS Password?
Well sharing information and tools to crack BIOS password is out ot ethics of White Hat Android.
Every prevention measure should be taken, also because you don't need to pay anything extra and is already available to you. Have Safe Computing, Merry Christmas and Happy New Year :)
Shekhar Sahu
Blogger, Programmer, Designer, Animator, Student - BIT
Hand Picked Related Posts